XDZ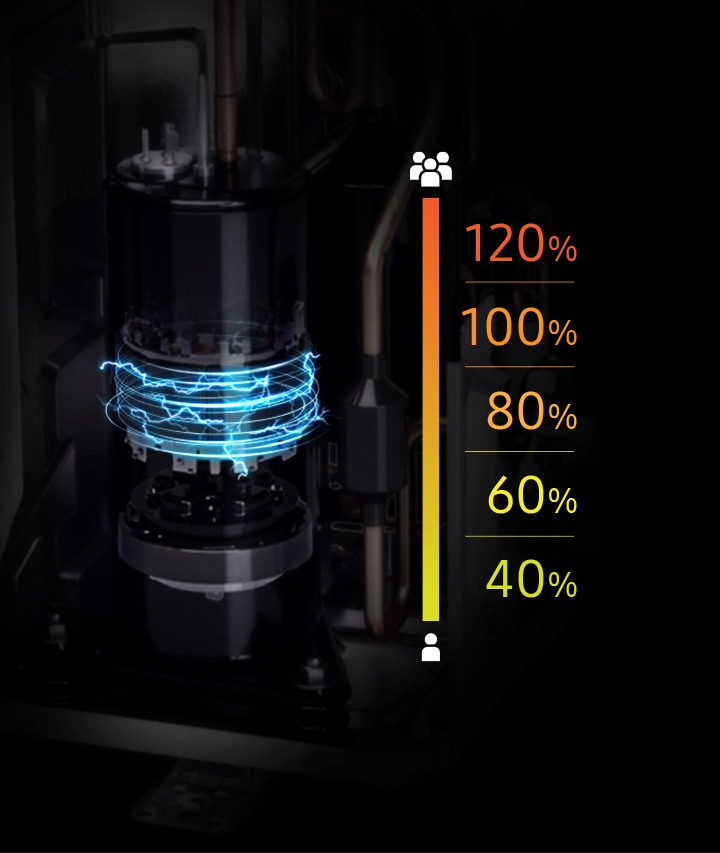 5 step Convertible Cooling
Save energy, but still stay cool. The 5 Step mode adjusts the compressor operation between 40-120% to optimize energy consumption. It lets you cool more efficiently when it's not too hot outside or just save energy and money at any time, so you don't have to worry about the electricity bills
Wide airflow with 4way auto swing
4way Swing
Control the wind direction Up/Down, Left/Right using remote controller. Control the wind to your desired location.
Designed to cool faster,wider & farther
Fast Cooling
Cool rooms quickly from corner to corner, so you're always comfortable. Digital Inverter Boost technology cools the air 43% faster*. Its advanced design also has a 15% larger fan, 18% wider inlet and a 31% wider blade. So cool air is dispersed farther and wider**, reaching up to 15 meters.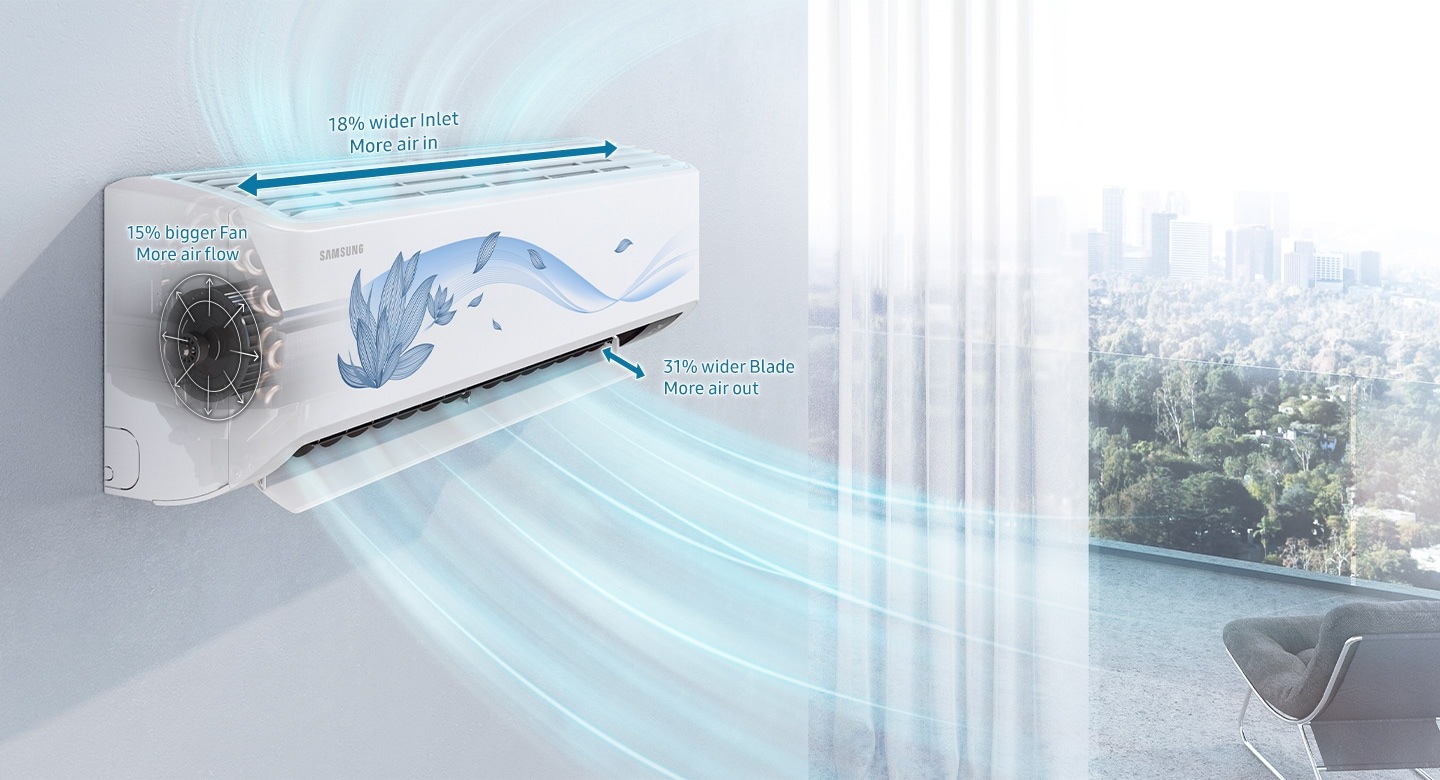 Easy to clean filter
Easy Filter Plus
Keep your air conditioner working efficiently with less effort. The Easy Filter Plus is located outside, on the top, so it can easily be taken out and cleaned. Its dense mesh keeps the Heat Exchanger clean .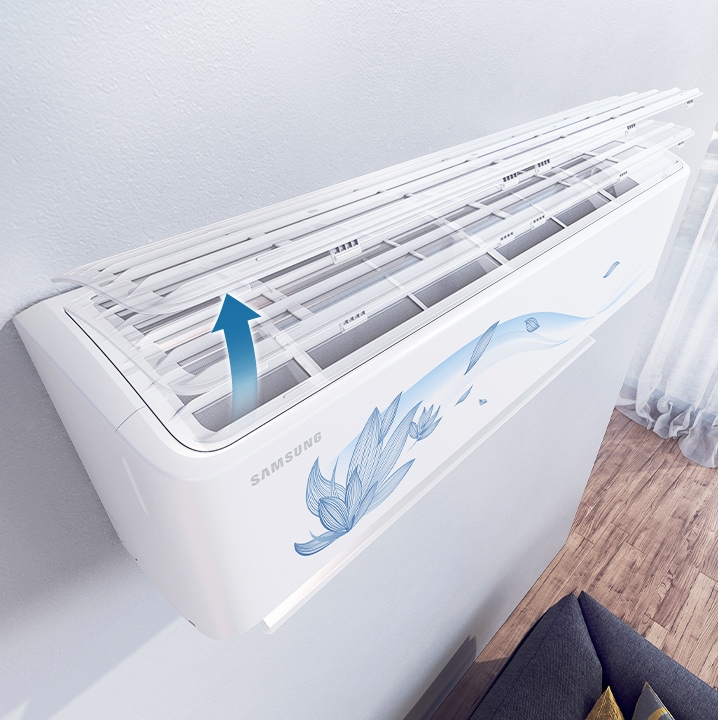 Sleep much better throughout the night
Good Sleep
Good Sleep mode creates the desirable climate for a good night's sleep. With its temperature control, it keeps you comfortable, so you fall asleep fast, sleep deeply, and wake up refreshed.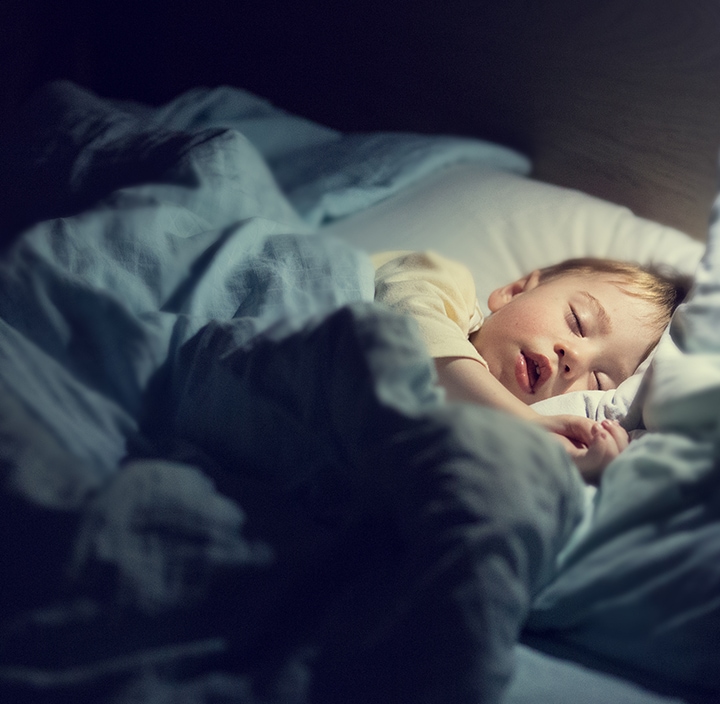 Stable and durable in harsh conditions
Triple Protector Plus
Enjoy a long-lasting performance in challenging environments. Triple Protector Plus technology prevents damage from power surges and fluctuating electrical currents. Its anti-corrosion coating also protects the condenser and cabinet in harsh conditions.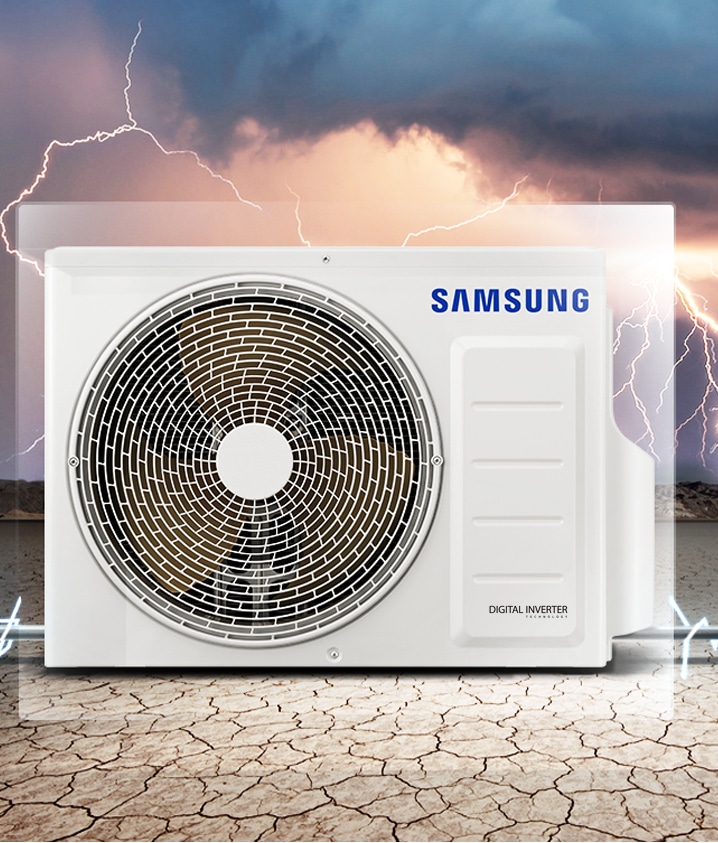 Simply cleans itself– automatically
Auto Clean
When the air conditioner is turned off the Auto Clean function automatically runs a fan to remove dust and moisture in the heat exchanger. So it stays clean and dry, which prevents the growth of bacteria and mildew.
Brand
Samsung
AC Capacity
2 Ton
AC Type
Split AC
Star Rating
4 Star
Coil Type
Copper Coil
Inverter Type
Yes
General Features

Easy to clean
Triple Protector Plus
Refrigerant - R32
Eco Friendly Refrigerant

Convenience Features

Noise Level (Indoor, High/Low, dBA)-45/26
Noise Level (Outdoor, High/Low, dBA)-53
Indoor Temp. Display
24-Hour Timer
ISEER (W/W) - 4.01 W/W
EER (Cooling, Btu/hW) - 11.25 Btu/hW
Operating Current(Cooling, A) - 8.1 A
Moisture Removal (l/hr) - 2.5 l/hr
Air Circulation (Cooling, ㎥/min) - 19.3 ㎥/min
Beep On/Off , Auto Mode
Auto Restart , Filter Cleaning Indicatior
Fast Cool , Good Sleep , Dehumidification ,Fan Mode , Quiet

Additional Features

Low Ambient (Cooling, ℃) - 15~52 ℃
Air Direction Control (Up/Down) - Auto
Air Direction Control (Left/Right) - Auto
Air Flow Control Step (Cool/Fan) - 5/4
Tri Care Filter , Auto Clean (Self Cleaning)

Dimensions

Net Dimension (Indoor, WxHxD , mm) - 1055*299*215 mm
Net Dimension (Outdoor, WxHxD, mm) - 880*638*310 mm

Weight

Net Weight (Indoor, kg) - 11.6 kg
Net Weight (Outdoor, kg) - 38.5 kg

Warranty
5 year on product and 10 years on compressor