Need for KENT Auto Sanitiser
Due to the prevailing pandemic situation of COVID-19, frequent sanitization of hand has become critical to be safe and healthy. The virus has taken its toll on world population with millions getting infected by it. As a preventive measure to tackle this situation, KENT has come up with its Auto Sanitizer range of products.KENT Auto Sanitiser, comes with a sensor-based technology which makes it operationally fully automatic and touch-less. It is particularly useful for the areas where there is a gathering of visitors/employees.
KENT Auto Sanitiser-6
With on-going Covid-19, maintaining your hand's hygiene has become essential. Now, sanitise your hands with touchless KENT's Auto Sanitiser-6 to reduce your chances of getting infected in public spaces. Ideal for factories, offices, hospitals, malls, railways, shops, and homes.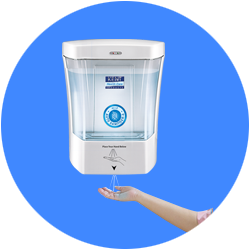 Touchless Fully Automatic and Wall Mountable
KENT's stylish wall-mounted Auto Sanitiser-6 is equipped with an in-built infrared smart sensor that senses your hands when you put them below the dispenser and dispenses the liquid sanitizer in a form of atomized mist.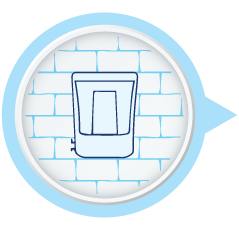 Quick Sanitising Process
KENT's Auto Sanitiser becomes ready quickly within 3 seconds for the next person. The in-built motion detector sprays the right amount of sanitiser as you put your hands below the spout. Also, you can adjust the volume of the spray mist/sanitiser that will be dispensed.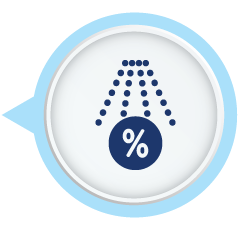 Removable Tank for Easy Cleaning and Refilling
KENT Auto Sanitiser-6 comes with a 6L transparent and detachable storage tank that can be easily removed, cleaned, and refilled anytime, without the help of a technician. This helps in keeping the sanitiser storage tank clean and hygienic.
*This image is for reference only.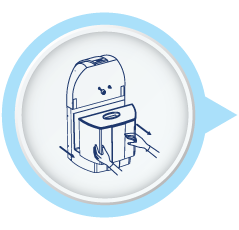 Cost Effective
Kent Auto Sanitiser-6 lowers the overall cost of using sanitiser. It results in lower pilferage and optimized consumption. Sanitiser can be purchased in bulk and environmental wastage of disposable sanitizer bottles can also be reduced.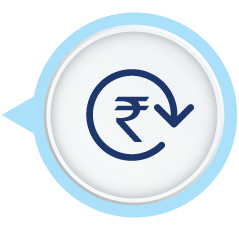 How It Works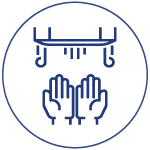 Place your hand below the bottom of the dispenser at the middle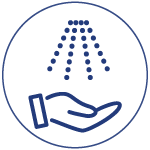 Required (adjustable) quantity of the sanitiser gets sprayed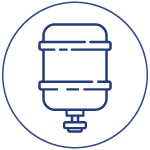 Dispenser becomes ready for the next person quickly within 3 seconds
Brand
Kent
Capacity
6 Litres
Colour
White
General Features

Mounting - Wall Mount
Sensor Type - Infrared Sensor
Dispensing Qty. - Adjustable amount(1-1.5 ml)
Auto Sensing Distance (range required) 200 mm to 250 mm
Hands to be used(Single or Multi) - Will work with both options
Sensing Time - 200mS typical between sensing 3 seconds gap is required

Power

Power Consumption - 40W
Inputs - 230V AC
Operating Voltage - 24V DC

Dimensions
390 (L) X 285 (W) X 440 (H) mm
Weight
5.5 Kg
Warranty
1 Year